Fiji Packages & Activities
Things to do Fiji: Booking Fiji packages, day trips and activities is easy. The possibilities are listed below; check prices, view details and book. Use the category list to filter by type. Any questions? Take a look at our how to book page or contact us.
Fiji Packages & Activities
Fiji boasts a huge range of land and sea based activities to experience in this once-in-a-lifetime destination. From thrillseeking and off-track adventures to the most chilled out tropical getaways; there's something to suit every mood, duration and budget. So what are you waiting for? Check out what's on offer and start planning your amazing things to do in Fiji!
Of course the main draw of Fiji's many islands are the pristine beaches, turquoise seas, coral reefs, beautiful natural landscapes, year-round sunny weather and luxury resorts. However, if you can tear yourself away from the ultimate relaxation of the beach and are wondering what to do in Fiji, you'll soon discover that there's so much more on offer!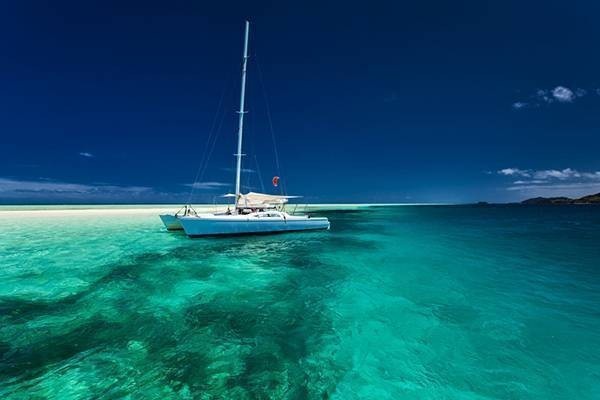 An obvious choice is Fiji water activities, whether it be Scuba Diving the great Astrolobe reef, Fiji shark diving, Fiji snorkelling, fishing excursions or the popular Cloud 9 Fiji. There are plenty of Fiji holiday packages to be found on land too: Traveling around Fiji you can expect to find activities such as fiji tours to the highlands and cultural heritage villages, discover Nadi and Suva Fiji's main cities, try ziplining through the tropical rainforest, play Golf, pamper yourself at Spa and beauty centres or even enjoy a scenic helicopter flight. Just use the interface above to browse what's available and make a booking.
Fiji bookings works with the best and most trusted local Fiji activity and Fiji tour providers to ensure you can enjoy the perfect Fiji holiday. When you book in advance with us online, your booking is immediately confirmed by us and the Fijian activity or tour operator will also re-confirm the details with you within 24hrs so you have all the info you need before your trip.
PLEASE NOTE: We strive to bring you the best prices available for each activity and package. All activity and package bookings are subject to availability. Fiji ground staff will receive your booking and reconfirm within 24hrs. Occasionally, the dates and/or times selected may no longer be available. In such cases, every effort will be made to accommodate you with a date change or alternative option. Otherwise a full refund is provided.
How to book: Follow the below steps to book the best things to do in Fiji: