Awesome Adventures Fiji
Awesome Adventures Fiji is an experienced adventure tourism operator that offers an impressive line up of adventure packages and experiences throughout Fiji's stunning and remote Yasawa islands. Famous for their Bula Passes, their packages range from 1-15 nights and can include accommodation, meals, transfers and a selection of awesome activities. All the vessels are fully licensed and the staff are trained to adhere to stringent safety requirements. Check out the island hopping packages with Awesome Adventures in our activities.
Like the name states, this is the perfect boat company if you are looking for an awesome adventure in Fiji's Yasawa Islands. The Yasawa Islands are fairly remote islands formed by volcanoes that are considered to be one of the most stunning areas in Fiji to visit. With impressive rock formations, pristine beaches, charming local villages and a gorgeous relaxing environment. Visit the famous Blue Lagoon, a traditional village or take part in the many activities offered by most resorts.
Awesome Passes and Packages
Awesome Adventures Fiji offer a number of package deals for transfers and accommodation at multiple islands and for different durations. These are often the best way to explore the Yasawa islands region of Fiji, and can include fun activities such as snorkeling, kayaking, village visits and summit walks. Choose between 5, 6, 7, 8, 9, 10, 13 and 15 day Fiji tour packages, where you will visit several islands and do activities depending on which islands you visit. Within these packages you will be able to choose your type of accommodation and you can pick which extra activities you would like to do while visiting the different islands. Packages can vary between budget, mid-range and luxury.
Yasawa Flyer
The Yasawa Flyer is a high speed Catamaran operated by Awesome Adventures, which can accommodate up to 259 passengers. This vessel has 3 decks, 2 air conditioned cabins (the Standard Lounge & Captains Lounge) and 2 outdoor seating areas located on the 2nd & 3rd decks for those who would like to enjoy the beautiful Fijian sunshine on their way to their destination.
Many travellers make use of the excellent "Bula Pass" island hopping ticket type offered on the Yasawa Flyer - allowing you to visit each island at your own pace. The Captains Lounge offers special reserved seating accommodating only 37 passengers, a dedicated Captains Lounge Attendant and complimentary beverages, whilst the Standard Lounge offers an onboard shop, travel desk and indoor seating.
Coach Transfers
Awesome Adventures provides a free daily complimentary coach transfer from Nadi International Airport and Nadi, Wailoaloa and Denarau area hotels to Denarau Marina.

You must book your coach transfer in advance. During the booking process, simply tick the transfer box underneath your passenger info and select from the options. You will be contacted in advance for details. Important: If you do not book your coach transfer in advance, getting to Denarau Marina is your responsibility and at your own costs.

Upon return to Denarau Marina, Awesome Adventures has a transfer coach departing at 6pm to drop off at Nadi International Airport, hotels and resorts.
For more information, times and the nearest pick-up location to your hotel, please have a look at the transfer map.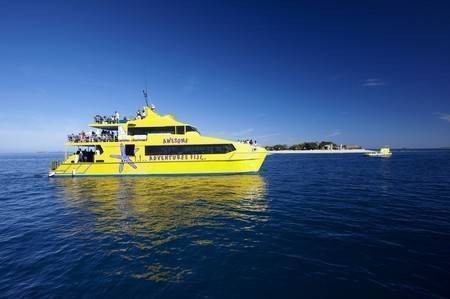 Journey times
Time from Denarau Marina to the Yasawa Islands
Approx. 2 hour trip: Kuata Island, Wayalailai Island
Approx. 2,5 hour trip: Waya Island
Approx. 3 hour trip: Viwa Island, Naukacuvu Island, Nanuya Balavu Island, Drawaqa Island
Approx. 3,5 hour trip: Naviti Island
Approx. 4 hour trip Yaqeta Island, Matacawalevu Island, Nacula Island
Approx. 5 hour trip Nanuya Lailai Island, Tavewa Island
Time from Denarau Marina to South Sea Island: Approx. 30 minutes
Time from Denarau Marina to Vomo Island: Approx. 70 minutes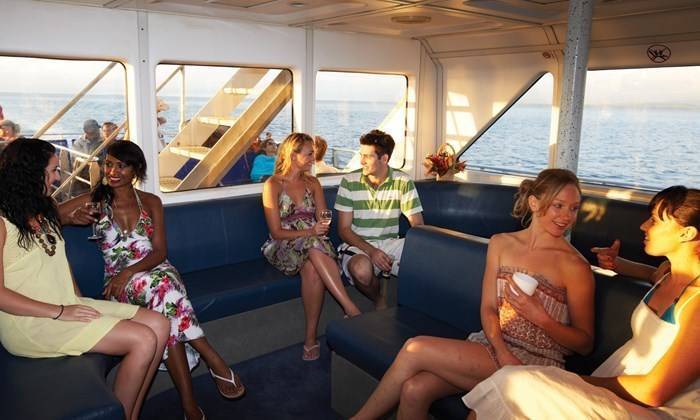 Island Hopping - Bula Pass
Bula Pass / Bula Combo Pass:

- You are allowed one hop per day for the period shown on your pass.
- Travelling outside of the dates shown on your pass will be charged with the normal travel fare.
- The pass can be extended anytime before expiration date by paying the price difference (and a small amendment fee) at the Travel Desk onboard the Yasawa Flyer.
- The pass includes a photo ID, is non-transferrable and will be confiscated if used by another person.
More info and booking information is found on our Yasawa Flyer Fiji Bula Pass page.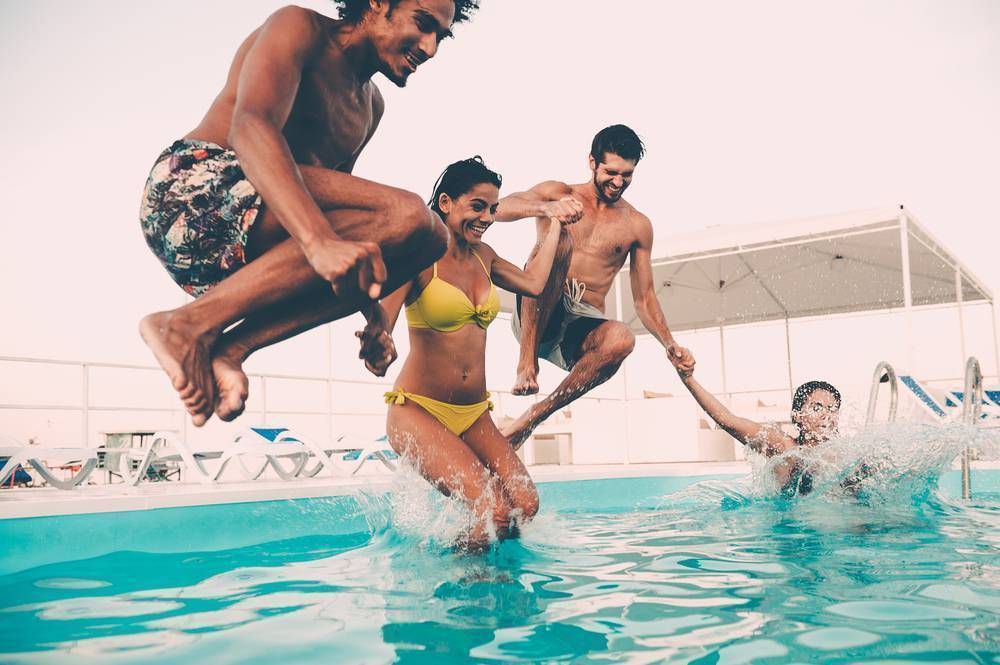 Cancellation policy Bula passes: If cancelled before the first day of travel, you will receive a full refund minus any charges applied to make the refund (see the general Terms and Conditions for cancellation charges). On the first day of reserved travel your pass will be activated and a 100% no show fee applies.
Cancellation policy Bula Combo Pass: Fees apply only to any pre-booked accommodation; No Show - no refund, less than 7 days notice - no refund, less than 14 days notice - 50% refund minus any charges applied to make the refund (see the general Terms and Conditions for cancellation charges). And less than one months notice - 75% refund minus any charges applied to make the refund (see the general Terms and Conditions for cancellation charges).
General amendment policy:
- $100 FJD for changing a booking within 24 hours before departure
- $20 FJD for changing a booking with more than 24 hour notice
- No charge for changing a booking with more than one month notice.
* Bula pass can be amended up until activation which is 1 day prior to departure.
Terms and Conditions
Meal Costs: Where an additional price is shown under 'Meals' these rates are per person per night and include 3 meals per night stayed. The meal package must be taken as there are no alternative dining places. The cost should be paid directly to the resort on check-in.
Travel insurance: Travel insurance is recommended since there are no medical facilities in the Yasawa islands, the closest one is in Nadi on the main island of Viti Levu, and if serious medical problems arise you most probably have to go to Australia or New Zealand for health care.
Location
Boats depart from Denarau Marina; exact location is given in the map.
Awesome Adventures Fiji is a trading brand of South Sea Cruises Limited, subsidiary of Fijian Holdings Ltd. Suva, Fiji Islands.