Fiji Island Hopping
To book a Fiji ferry simply use our easy search box, selecting between island hopping & packages, one way or return trips, filling in your preferred dates and passengers then chose from the live results that appear.
Fiji is one of the best places in the world to go island hopping. The string of tropical islands off its western coast boast spectacular scenery, beckoning turquoise waters, traditional Fiji culture, pristine white beaches and vibrant coral marine life to explore. The remote Yasawa islands are made easily accesible with Awesome Adventures' fast ferry, the Yasawa flyer and their special Bula Pass island hopping ticket.
Slightly closer to civilization, the Mamanuca islands are on the doorstep of Nadi and can be enjoyed by booking the South Sea Cruises ferry or visit the Malolo islands with Malolo Cat. For more information on each island and how to get there, take a look at the Awesome Adventures, South Sea Cruises and Malolo Cat pages linked further down.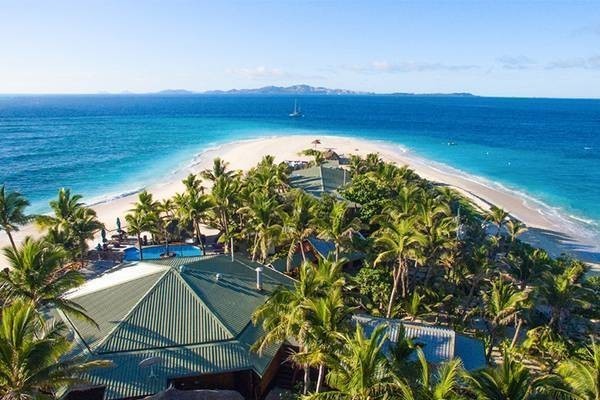 If you are interested in booking holiday packages that include accommodation, meals and activities with your Fiji island hopping itinerary, take a look at our Fiji holiday packages page where a number of amazing options are presented. These can also immediatly be booked using the search box for your preffered dates and number of people.
Looking for a selection of the best Fiji activities, from Fiji Golf to Scuba Diving and everything in between? Browse and book on our dedicated activities page! Want to learn more about Fiji and it's myriad stunning islands? Our things to do in Fiji guide is perfect to get an idea of the best places to visit in Fiji!
If you're feeling a bit overwhelmed by all the options and would like to get some personalized holiday advice, feel free to contact us and we'll get back to you within 24hrs to start making your Fiji holiday dream come true.
The Perfect Fiji Island Hopping Package

Hop on the Yasawa Flyer and transfer between the most stunning Fiji islands.
Beaches, Diving, Snorkelling, Parties, Adventure, Watersports and more!
Choose from a selection of traditional accommodation at the local resorts hosted by Yasawan families.
Meals are included!
Fiji Ferry
To find out more about the ferry routes and island hopping tickets to the Yasawa and Mamanuca Islands, Including Malolo Lailai, read more on our Ferry pages for Awesome Adventures (Yasawa Flyer), South Sea Cruises and Malolo Cat below. Click on the maps underneath to view each Fiji ferry timetable individually.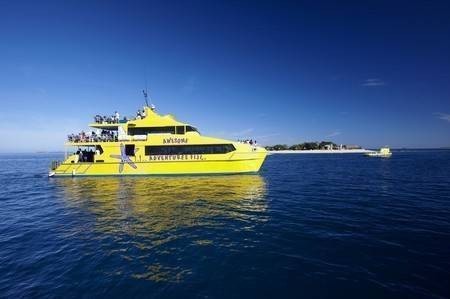 Awesome Adventures
More info on the Fiji island hoppping Bula Pass here! Awesome Adventures Fiji is an experienced adventure tourism operator that offers an impressive line up of adventure packages and experiences throughout Fiji's stunning and remote Yasawa islands. Packages range from 1-11 nights and include accommodation, meals, transfers and a selection of awesome activities.
They operate the largest high speed Catamaran in Fiji, The Yasawa Flyer, which can accommodate up to 259 passengers. This vessel has 3 decks, 2 air conditioned cabins and 2 outdoor seating areas to enjoy the beautiful Fijian sunshine on the way to paradise.

Malolo Cat
Malolo Cat has been providing services in Fiji since 1998 under Leeward Services Ltd. This company is the main boat carrier operating between Port Denarau and Malolo Lailai Island. The island is home to 2 resorts boasting luxury swimming pools, a great vareity of bars & restaurants, coffee houses, water activities galore and of course amazing beaches and the shimmering tropical sea.
Malolo Cat can accommodate up to 158 passengers comfortably and provide bus transfers (upon request) to and from Nadi International Airport or Nadi hotels to/from Denarau Marina. To check live availability and prices simply use the search box.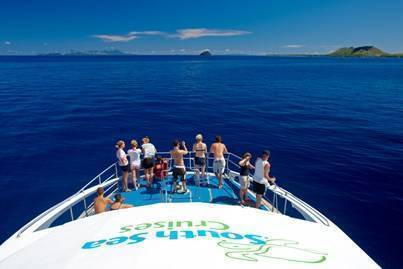 South Sea Cruises
South Sea Cruises operates with a very experienced and extremely freindly crew, they'll make you feel like part of the family from the moment you step on board. During day cruises you'll be delighted by the sweet sounds of the crew playing guitar and singing, delicous BBQ, trip to a local village and free use of snorkeling gear. Let South Sea Cruises take you on the trip of a lifetime.
Tiny South Sea Island is one of the Mamanuca Islands. Coral reefs, crystal clear waters and a myriad of colourful tropical fish surround the small island. It's beautiful beaches and swaying palms make it a tropical paradise. A trip to South Sea takes only 30min by ferry from Denarau.