Diving Vanua Levu
Vanua Levu is the second largest island in Fiji. Fiji's Island is a home place to many fabulous walls, caves, hard and soft corals and a great variety of reef fishes. The best diving spot in Vanua Levu is Namena Marine Reserve - a protected 70km park covered in corals. Other best diving sites are located just outside Savusavu Bay.
The best places to dive in Norther Fiji are: Namena, Somo Somo Strait and Savusavu.
Namena
The Namena Marine Protected Area is situated between two main Fiji and Vanua Levu. This diving spot is well known in Fiji as a home place for many rare and endemic species. Nemane is a migration pathway for different whale species like the bottlenose and spinner dolphins. This spot is also home to the humpback whale and many colorful corals. Travelers who want to dive in Nemana need to contact Namena Divers who are the reel reef experts.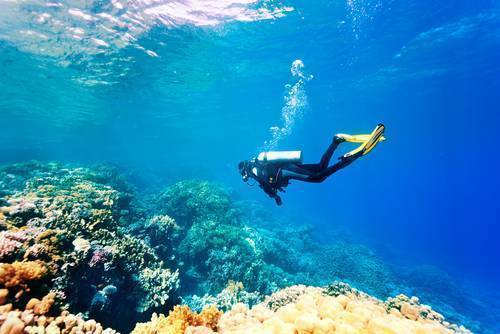 Somo Somo Strait
The Somo Somo Strait is located between Taveuni Island and Vanua Levu. Travelers and locals have named this place the" Soft Coral Capital of the World". This under the water wonderland is full of pink corals as large as trees and with a big variety of tropical fishes, anemones, turtles and reef sharks its definitely worth a visit. Somo Somo Strait is sometimes referred to as the "Zoo" because divers can expect to see barracudas, manta rays or reef sharks. The Somo somo Strait is a real world class dive site where amazing rainbow reef, the great white wall and purple wall are located, while Namena Reverve is often referred to as the diving mecca of Fiji. The most popular diving sites are: the Great Wall, Fish Factory ,Blue Ribbon el Reef, Rainbow's End. The diving operators in this area are: Taveuni Dive, Pro Dive Taveuni, Garden Island Resort.
Savusavu
SavuSavu is located in the Vanua Levu which is the second biggest island in Fiji. Unlike other areas in Fiji, the diving in Savusavu can be access from all nearby resorts.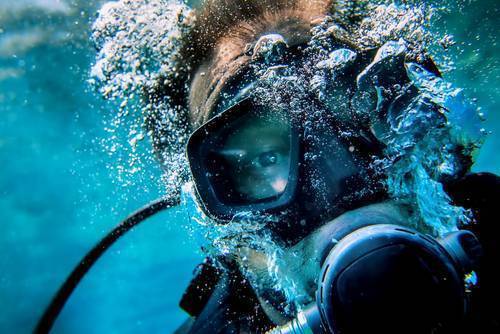 The barracuda point is one of the most popular sites in Savuvavu where diver can expect to see the hammerheads. Only 15 min from Savusavu the Dreadlock spot is located with yellow corals that hang off the two pinnacles. The place is full of tropical fishes, vibrant colorful coral trees, sharks and barracudas around. The diving operators in the Savusavu area are: KoroSun Dive and local resorts.
Dreamhouse
This dive site is considered to be one of the top diving spots in Vanua Levu. There are plenty of butterflyfishes, parrotfishes and damselfishes dancing around the reef. This place appear to be popular amongst tiger sharks or hammersheads. Apart from the sharks there are many other things to admire including soft corals, kings fish, jacks and tuna.
Purple Garden
Combine that with magic coral, sea fans, sea whips, nudibranchs and a fabulous swim thru, this site is surely a heaven under the sea.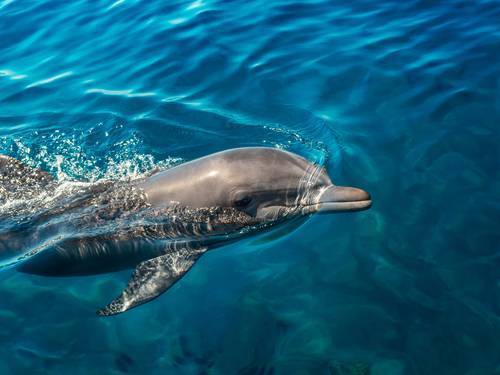 Dungeons and Dragons
Divers can expect to witness clams, fishes, shrimp gobi, fish nurseries, exotic corrals, rockmover wrasse living in the eastern barrier reef.
Dreadlock
This dive spot is located right of Savusavu bay in Vanua Levu. Divers can expect to see bommies, hard corals and soft corals which proliferate in varying hues of purple, red, yellow or orange. Furthermore, there are plenty of flatworms, sweetlips, or lionfishes lurking around the soft corals.
The Nursery
This diving site is located near entrance of a small passage on Koro Sun barrier reef. The place is full of white tip reef sharks as they come here to breed. This diving place is recommended for those you are seeking an easy dive with many things to see.

Turtle Alley
A great sight to encounter turtles, wide species of hard coral, soft coral, occasional pelagic and micro creatures. Suitable for beginners and advanced divers. Located in sheltered waters, this site is accessible in all weather.
Coral Garden
Coral Garden offers the chance for divers to see healthy hard corals, eagle rays, moray eels, popo or micro critters. Recommended for those who want to do easy with plenty to see.
Blue Ribbon and Grand Central
A premiere dive site, involving 2 main pinnacles and several lower features.The brilliant soft corals are dazzling and the small marine life abundant and equally as colorful and diverse as the corals. Multitudes of grey reef and white tip sharks and even the occasional scalloped hammer head.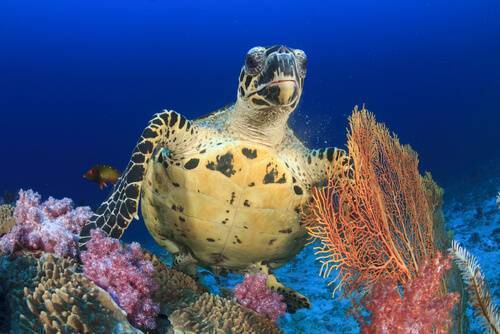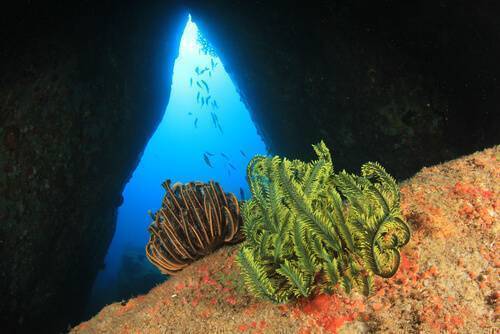 Devil's Hideout
Divers can expect to see lion fish, shrimps, gobies, reef sharks and turtles. This diving spot is recommended for intermediate divers because there are many caves and limited light.

Namena Divers
The popular diving resort among divers and snorkellers in Vanua Levu. Namena divers will take you to the vibrant sites including the teeming with big fish Grand Central Station and not only. Namena Divers can take you to the famous Namena Marine Reserve, Somosomo Straits and the Hammehead Shark Dive at Dream House where divers have a high opportunity to meet sharks.
The professionally trained staff are able to provide introductory SCUBA instruction, full Open Water, Advanced Open Water, Rescue Diver, Emergency First Response, Dive Master and Specialty Certifications.