Vanua Levu
Vanua Levu is Fiji's second largest island and home to the endangered silktail bird. While Vanua Levu is less tourist-oriented than Viti Levu, there's still lots to see and do for the more adventurous traveler. The island is considered to be one of Fiji's best keps secrets because it is such a different world compared to Viti Levu. The roads are often not more than dirt tracks with pot-holes, the largest city is a one street strip full of shops and the people that go here are looking for a tropical dream.
There are loads of little villages and waterfalls hidden away in the Vulcanic scenery which makes the island great for exploring. This island is just waiting to be explored with a four wheel drive which can be hired in the two main cities of the island called Savusavu and Labasa. Since the roads and the public transport aren't arranged very well in Vanua Levu it is recommended to rent a car. Located off the east coast of Vanua Levu is Rabi Island, which is perfect for the budget traveler that would like to experience the remote sides of Fiji.

BEST PLACES TO VISIT - VANUA LEVU

Savusavu
According to locals, Savusavu is the "hidden paradise of Fiji " which is located in the northern part of Fiji. Reached by plane from Nadi (one hour trip) or by ferry from Suva or Lautoka (roughly 12 hours trip), Savusavu offers many beautiful beaches and resorts which are mostly located in the east part of Savusavu. Savusavu also has some good locally run guesthouses and hostels and during low season you might feel like the only backpacker in town.
Savusavu offers a full range of activities for visitors from active sports to shopping, reading in the sun, tours, scuba diving, hiking in the mountains, swimming, lush rainforests and waterfalls. For those who like explore on their own, there is a bus from Savusavu to Labasa mountains or Buca Bay. In addition, you can find hot springs in Savusavu, which quietly simmer in small pools and where the local inhabitants often come to cook their food. Because of the volcanic activity there are loads of springs located around Vanua Levu.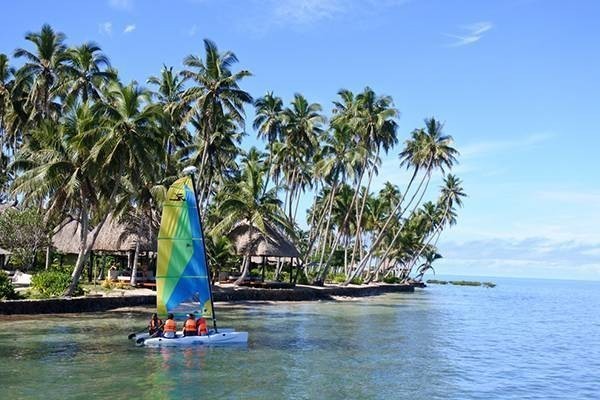 Labasa
Labasa is located in the north-east part of the Vanua Levu island. This city is dominated by Indo-Fijians, which is the best place to experience the traditional Fijian culture. Indians first arrived in the South Pacific in 1879, when the British brought labourer's to work in the sugar cane plantations. The city is full of small houses, restaurants, sari and jewelry shops and the main airport of Venue Levu is located here.
J. Hunter Pearl Farm
Located just 5 minutes from SavuSavu is the J. hunter underwater pearl farm where you can discover the process of how the world's finest jewelry, known for its beauty and elegance, is made. Taken in a glass-bottom boat you will be able to see the black oysters that hold the unique pearls in different stages of development. First you learn about J. Hunters sustainable practices and after you are able to purchase one of the stunning pearls.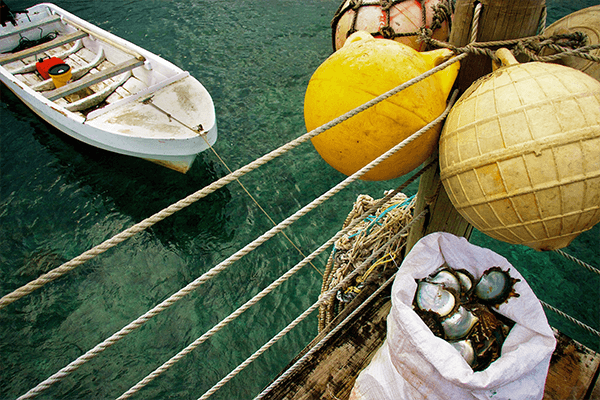 Waisali Rainforest Reserve
An untouched rainforest that stretches out over 300-acres of Vanua Levu's hills and valleys called Waisali Rainforest Reserve is definitely a must see when on Vanua Levu. Being a home to endangered species such as the Fiji ground frog and a huge range of other exotic animals and plants this sanctuary will give you the most spectacular hiking trails passing by natural pools followed by stunning views.
Nakawaga Waterfall
Fast flowing rivers piercing through Vanua Levu resulted in several waterfalls of which the most beautiful one on Vanua Levu is the stunning Nakawaga Waterfall.
Ask the nearby villagers to guide you on a hike through the tropical and humid jungle to reach the lush pools where they will be happy to join you for a swim under the waterfall.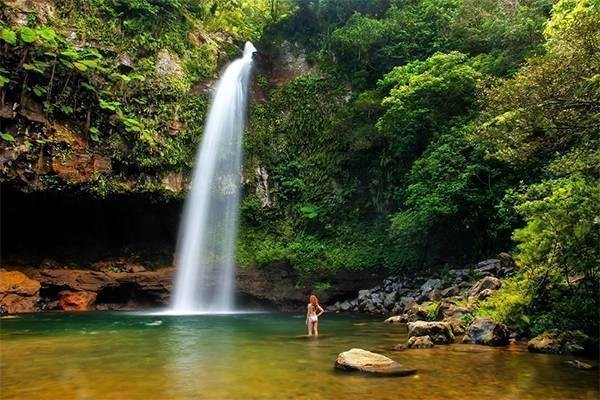 Markets
Most tourists going to Fiji stay close to its perfect beaches which ensures that many of the towns located inland are almost completely free from tourist masses making them perfect authentic and cultural places to visit. Experience the real Fijian smell, tastes and sounds by going to a local town market and mixing with the local Fijian people who would love it if you would try their products.
Flora Tropical Gardens
Overlooking the Savusavu bay is the beautiful Flora Tropica Gardens located on the hillside. Not only will you get the best view over Savusavu's stunning harbor but you will experience some of the most exquisite rare and endangered flora in the world. While you are there make sure to check out the stunning palm collection with over 300 species.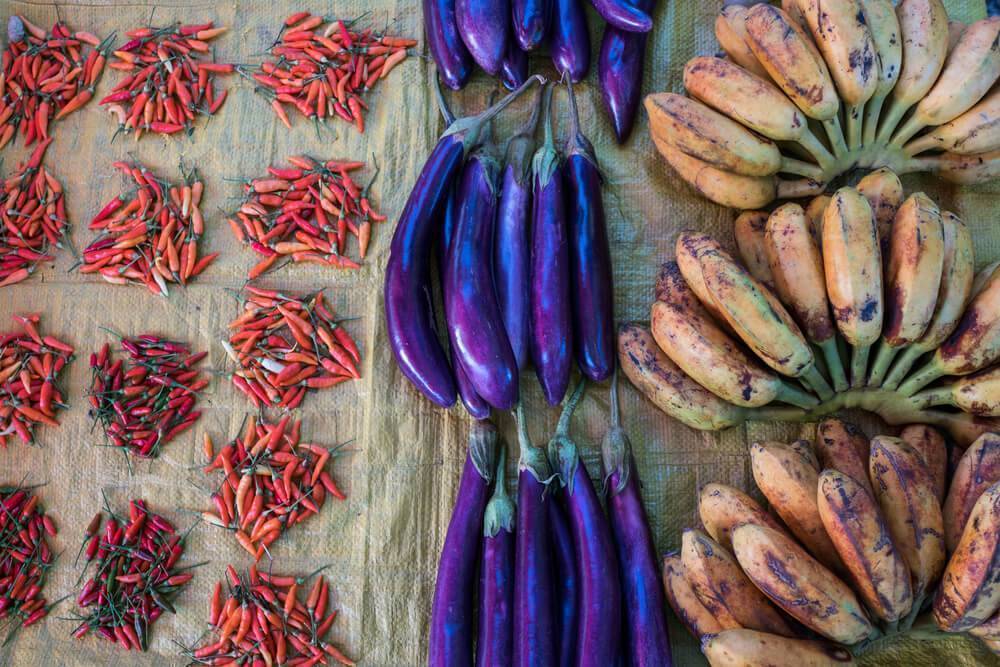 BEST THINGS TO DO - VANUA LEVU

Diving Namena Marine Park
Arguably the best diving spot in Fiji and definitely the best around Vanua Levu is the Namena Marine Park which is about two hours from Savusavu. The Namena Marina Park is determined to ensure the preservation of the underwater ecosystem and the protection of the coral reef. Within the Namena Marine Park you have the Nasonisoni Passage, which is a drift dive in a narrow current-swept channel and the Dreamhouse which is a small seamount that attracts reef sharks, jacks and tuna. If you are looking for something closer to Savusavu the sites around Savusavu Bay are great for diving as well.

Rainbow Reef
Located just off the South-East tip of Vanua Levu is the renown snorkel and diving location called Rainbow Reef. Named after its vibrant coral and diverse underwater world it is home to over 2000 types of tropical fish and more than 200 corals. Stimulated by the fast currents the Rainbow Reef hosts some of the best dive and snorkel sites in Fiji.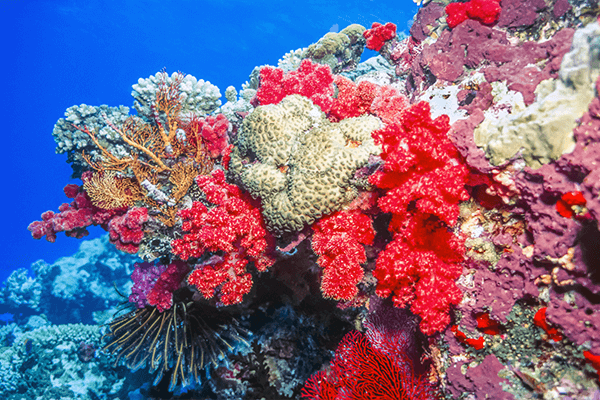 Dolphin Watching
Take a trip to Natewa Bay and find a local guide to get a glimpse of the local pod of spinner- and bottle nose dolphins.
Rafas Adventure Tours
When in Savusavu, or arriving there by cruise, a fun trip to do is the Rafas Adventure Tour. This tour is done by Rafa and Elayne who have a passion to show visitors the jewels of Vanua Levu. Living in Savusavu, they have obtained an extensive knowledge of the island and they love to share this unique experience with everyone. The tours can be adjusted to individual preferences if needed, the tours they offer are Rafa's Island Adventure tour, School & Snorkel tour, Waterfall Discovery tour and the Nakula Trail Tour.
The tours normally have food and drinks included, but if you would like to save some money you can ask for the budget prices with food and drinks excluded.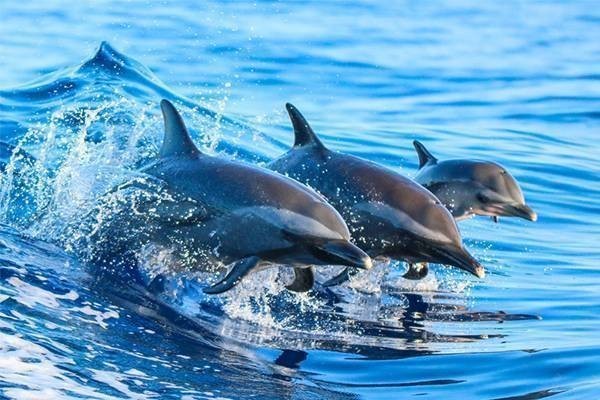 Jean-Michel Cousteau Resort and Spa
Located on Vanua Levu, Jean-Michel Cousteau Resort is a 17-acre luxury eco friendly resort overlooking the calm waters of Savusavu Bay and provides a unique Fiji Island escape, surrounded by one of the most outstanding soft coral reefs in the world. They are an award-winning Resort that geatures oceanfront bures, casual luxury, dining and service, spa treatments, world-class diving, snorkeling and more. Their 5-star experience combines relaxation and indulgence with eco-friendly adventures and are ideal for couples, water enthusiasts and families.
Their spa features two separate treatment rooms with a private shower, a change room and an extended deck over the beach. Virgin Coconut Oil, raw cacao, masi, wild mint and honey are one of the local sourced Fijian ingredients used in the diverse range of treatments on the Spa menu.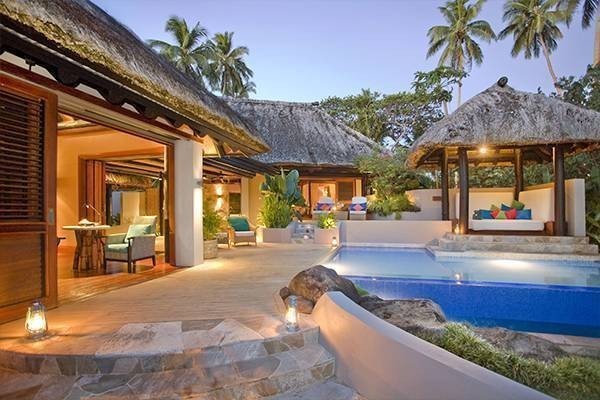 Koro Sun Resort and Rainforest Spa Fiji
Fijian natives have a natural gift of touch. The rainforest setting and the warmth of the Fijians will leave you with an experience to be remembered. During their coconutoil massage, you will hear trickling streams and calling birds in the lush jungle surrounding the Rainforest Spa. The detoxifying bindings that swaddle you during your body wrap come from the banan trees in the Koro Sun Resort. Even the coconut shavings used to polish and exfoliate your skin are gathered from a nearby plantation.

Everything at Koro Sun Rainforest Spa is as homegrown as possible - from the three treatment bures lighted by lanterns and candles and decorated with giant ferns to the 11 treatments including ingredients like organic papaya, cucumber and aloe. All you have to do is sit back, relax and see, feel, hear and smell the island.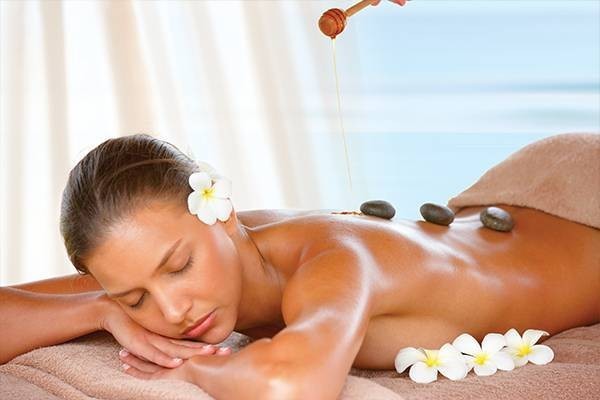 BEST PLACES TO EAT & DRINK - VANUA LEVU

Surf and Turf
One of the most poshest restaurant in town. The place offers great wine list and lobsters on menu in Savusavu. The guests can choose from tasty pastas, curries, steaks and seafood dishes.
Savusavu Wok
Authenthic Chinese food, locals favourite because of its low prices and huge portions.

Taste of Hidden Paradise Restaurant
One of the best curries in town because they cook everything from scratch. Therefore it might take a while before you get your food but when you do, it is definitely worth the wait.
Sea View Café
A very cute place that serves great Fijian specialties, curries and other great dishes while you can watch the Fijian life go by. They also offer Fijian cooking classes.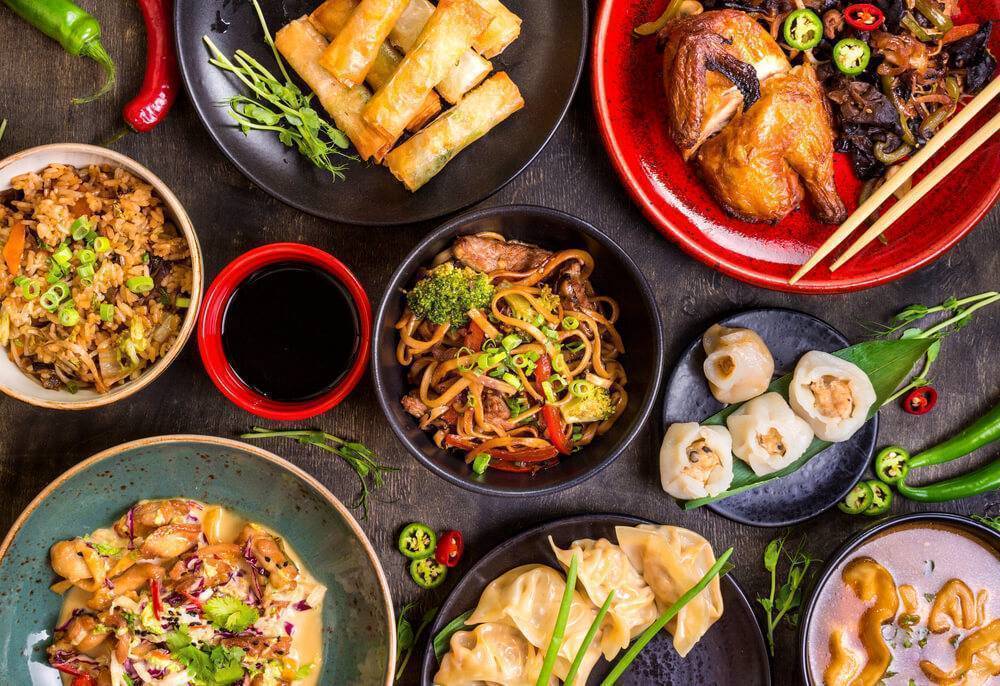 Savusavu Yacht Club
Visitors are considered as temporary members and are more than welcome to come and join the Savusavu Yacht Club for a drink. Great mix of yacht members and expats.
Planters Club
With a whiff of colonialism and teams with expats this lovely place was traditionally a place for planters to drink. So ignore the members only sign and just walk in.
White Stork
From the outside it looks like a wonky green building, well the inside is even wonkier. One of the rowdiest places in town, expect people to be completely drunk by 11PM which ensures loads of entertainment and maybe even the occasional fight here and there.
Uros
Named after the Fijian word for 'sexy' this place is known for the local people and their international music. The place is located in a small room in which you arrive after a flight of stairs and usually there is some bumping and grinding going on.