Diving Taveuni
Taveuni Island is located near Somosomo Strait which has a constant water temperature all year round and creates an ideal living environment for hard and soft corals and marine life, like turtles, reef fish and anemones. Divers come to Taveuni for its legendary Rainbow Reef. The Rainbow reef consist of several bommies adorned with soft corals and rainbow colors. The reef is covered with little orange bass lets, nudibranchs, Christmas tree worms, anemones and crinoids. Apart from that, the place is full of barracudas, white tip reef sharks and leopard sharks moving around with their huge tails.
The Rainbow Reef
The Rainbow Reef is located in the Somosomo Strait. This diving spot is one of the extrodonary dive sites in Taveuni. Some of the most popular spots include the Zoo, the Great White Wall, the Purple Wall, and the Fish Factory. Each of these sites hosts a number of large pelagics like schooling gray reef sharks, schooling barracuda, schooling jacks, dogtooth tuna, Spanish mackerel, and manta rays.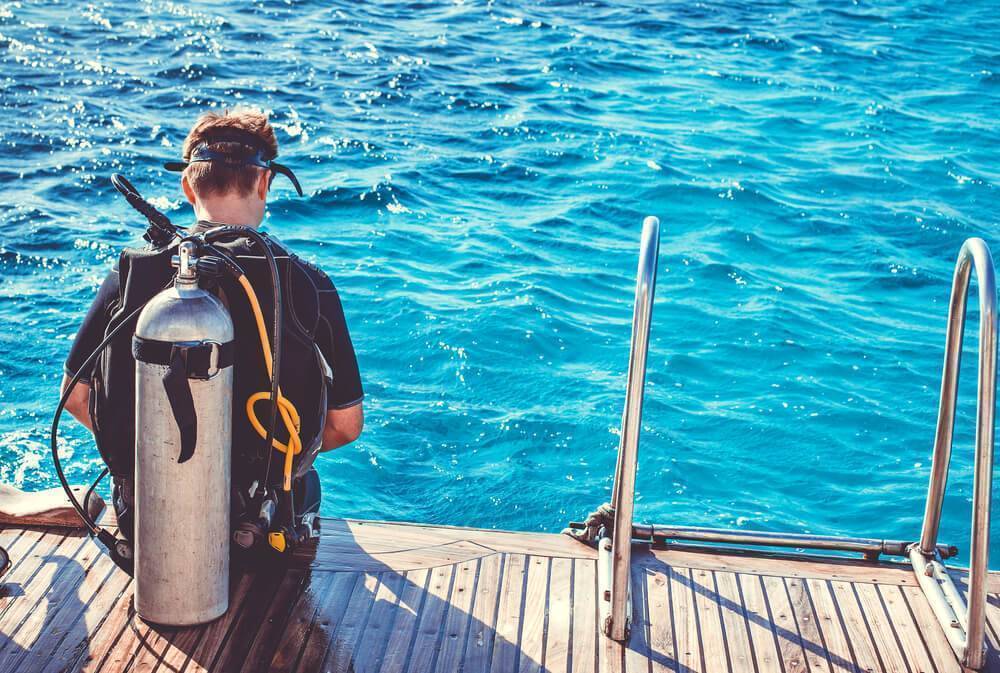 The Great White Wall
One of the most dramatic diving sites in Taveuni. The site hosts a stunning vertical wall covered in white Dendronepthya soft corals which drops to over 100 meters (300 feet). The place is full of white corals with little splashes of orange, green and red. Square-spot anthias is the predominant fish here.
Patch Reefs
Completely different are the submerged patch reefs which explode with life during rising and falling tides. Among our favorite patch reefs are Rainbow's End, Annie's Bommie, Sam's Point, and the Mini-white Wall.
Tide-generated currents across these reefs bring plankton and nutrients, jumpstarting the entire food chain.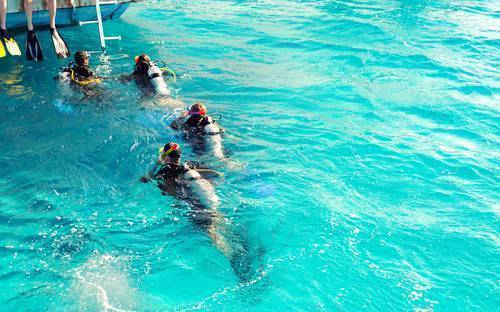 The Ledge
This diving site is a totally different reef community built on an isolated volcanic pinnacle with a changing cast of pelagic visitors: jacks, dogtooth tuna, Spanish mackerel, and large schools of baitfish. The top of the pinnacle is the Ledge's crown jewel of multi-coloured soft corals and schools of blue chromis, organge and purple anthias.
PADI Open Water Referral Course - this course includes the four open water training dives that are needed to complete a certification course that was started elsewhere.
PADI Advanced Open Water Certification Course - students develop skills in: detailed underwater navigation techniques, deep diving, underwater photography, underwater naturalist, and peak performance buoyancy.
PADI Rescue Diver Certification Course - this course includes intense academic theory relating to diving and pressure-related injuries.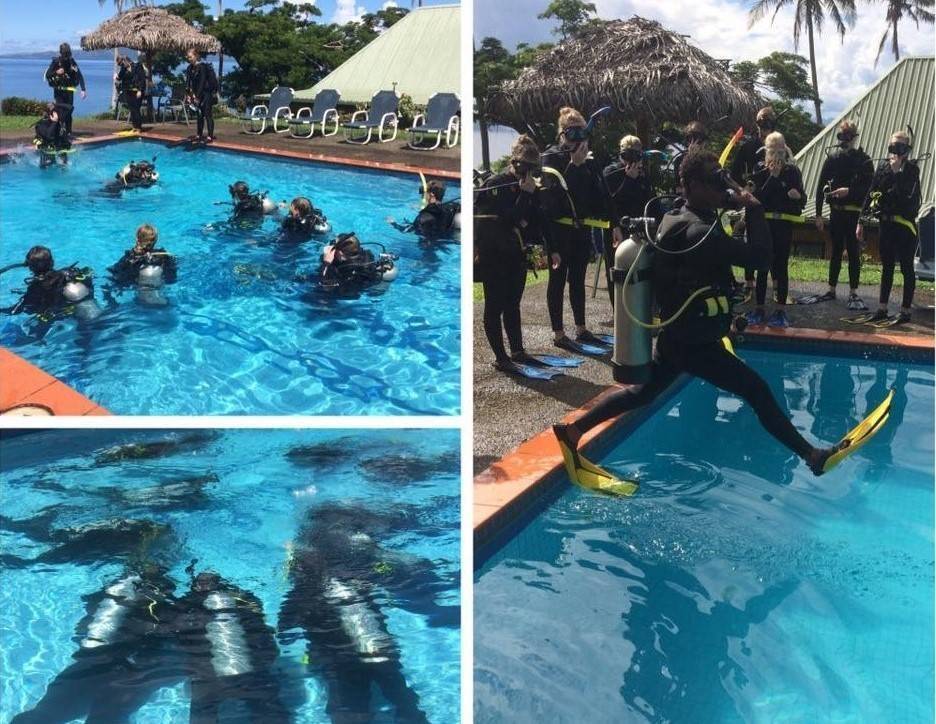 Taveuni Ocean Sports
Taveuni Ocean sport is located at Nakia Resort and Dive and offers the best scuba diving experience in Fiji.The family owned business operates in Fiji for more than 25 years. The PADi resort instructors have more than 15 years of teaching experience and provide training for all levels of divers from beginners to the experienced. Safety and protection of the marine environment are Taveuni Ocean Sports top priorities. Safety requires knowledge, skills, practice, investment in equipment, and constant maintenance and improvement.
With Taveuni Ocean Sports you will explore bottomless vertical walls and drift past endless colorful soft and hard corals. Taveuni Ocean Sports guarantees the safest, the most comprehensive and memorable diving, snorkeling, and surfing experiences available on Taveuni.