Diving Mamanuca
Discover Scuba Diving on Mana Island
Aqua Trek Mana

This course is designed as an introduction to the underwater world. The one day programme includes basic dive theory, followed by skill development in shallow water. Upon completion the Instructor then takes the diver on a fun dive, in the ocean just off the coast of beautiful Mana Island. The programme can also be used as a credit towards the PADI Open Water Course!
PADI Course Conditions:
Course rates are per person and mininum 2 persons are required.
Include certification materials (PIC, Manual, Log Book). Gear hire (BCD's & Regulator).
Speciality Courses are available and on request.
Divemaster cost does not include PADI application fees.
All students must complete a Medical and Liability form.
Mamanuca islands are formed from 13 volcanic islands and have a wide variety of spectacular diving, snorkeling and scuba diving attractions. Waters around Mamanuca teem with colorful, fascinating underwater life and the waters generally make for excellent viewing.These islands are home to clear, clean and exotic reefs attracting the different fish species. The islands have well known diving spots around the world including the Bit W with its resident bronze whale.
Within Western Fiji you can find the Malolo Barrier Reef located right below the Malolo Lailai Islands. Within the Malolo Barrier Reef you can find wrecks, walls, reefs and swim-throughs. Some of the nearby resorts do fish feeding which has brought some of the most beautiful fish into the shallower areas. From the Malolo Lailai islands there are around 44 dive sites within reach, with dive centers (such as Subsurface Fiji) who do pick-ups from most of the surrounding resorts. The great variety of dive sites ensures that the diving is great for beginners as well as experienced divers. You can book your next diving trip in Mamanuca
here
.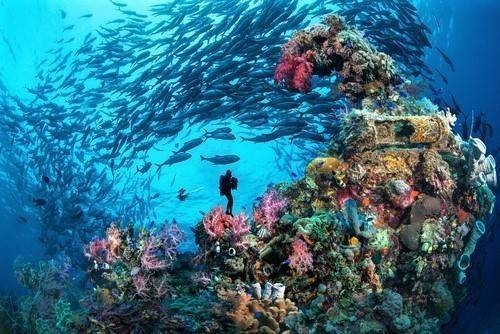 Tokoriki Diving - Tokoriki Island
Tokoriki Diving is an owner operated PADI 5-Star Dive Centre based at the Tokoriki Island Resort on the
Mamanuca Islands
. Their Dive Centre, located on the beach, offers a great variety of diving for certified divers as well as a full range of PADI courses. The dive equipment is modern, of good quality and maintained by qualified technicians and their boats are fast, seaworthy and easy to dive from. The Lonely Planet Fiji Guide rates Tokoriki's Diving as being "equipped with excellent boats and gear, and visiting some pristine local sites". Their dive crew are all PADI instructors with thousands of dives between them in the local area. The team is professional and organized, and shares a passion for diving and dive training. Their dive group is small, allowing for a personalised and friendly approach. TripAdvisor reviewers rate Tokoriki Diving as 5/5.
Whether it's a sunny afternoon's Discover Scuba Diving Experience, a Full Open Water Certification Course or an Advanced or Rescue Diver Course. At Tokoriki Diving (a PADI 5-star Dive Centre) you can be assured that you will get safe and comprehensive dive courses using mordern and well maintained equipment.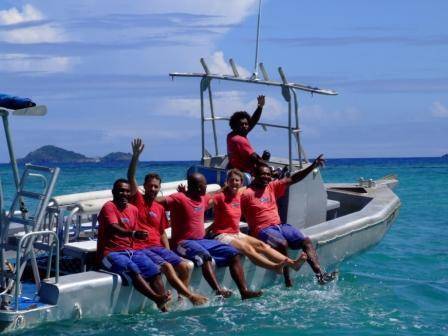 Tokorike Diving is an environmentally friendly Dive Shop. All of their staff have undergone accredited training in reef preservation and species indentification. They have a 'No Touch' policy on all of our dives and actively promote good conservation practice.
They have a unique Giant Clam regeneration program which now house a large and mature collection of massive Tridacna Giga Clams - a rare and endangered clam in Fiji.
Their Dive Centre also offers guests of Tokoriki Island an uninhabited island and village experiences as well as weekly trips to Cloud9 - a floating bar and pizzeria with 360 degree views of surf, ocean and islands. If you're a keen angler we also offer light tackle and propper fishing trips as well as sport fishing charters. As a 'Go Eco Operator' they are committed to providing dives and excursions that enhance visitor awareness, appreciation and understanding of the local flora and fauna and aquatic life.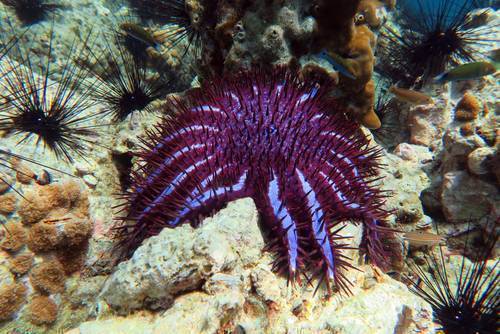 Dive Sites - Highlights
The Outer Limits
For more advanced divers, The Outer Limits is highly recommended. For a start, the shallow reef wall is blanketed with Soft Corals, moving into the current there are large schools of Blue and Yellow Fusiliers, Surgeon Fish and Red Tooth Triggers. Of course it's always the bigger fish to look out for: Eagle Rays, White Tip Reef Sharks, Barracuda, Spanish Mackerel, Dog Tooth Tuna, and perhaps a Great Hammerhead Shark.
Shrimptastic
Another superb site for the experienced diver is Shrimptastic. Sitting just off Tokoriki Wall, this small pinnacle provides an unique dive for macro lovers. Corallomorphs, the most ancient of all corals, smother this small reef and Glass Fish are so thick that you are pushing them out of the way for a closer inspection of what has become one of the most fascinating sites.
Wilson's Point
Wilson's Point is great for those just starting out, due to its close proximity to land, shallow depth and sheltered location. All sorts of creatures can be found, including several species of ray (Marbled Ray, Blue Spotted Sting Ray), Short Nosed Pipe Fish and the exclusive and weird Marbled Snake Eel. Other than the sandy slopes divers can Spot Fin Lionfish, Cleaning Shrimps and whatever creatures they are cleaning.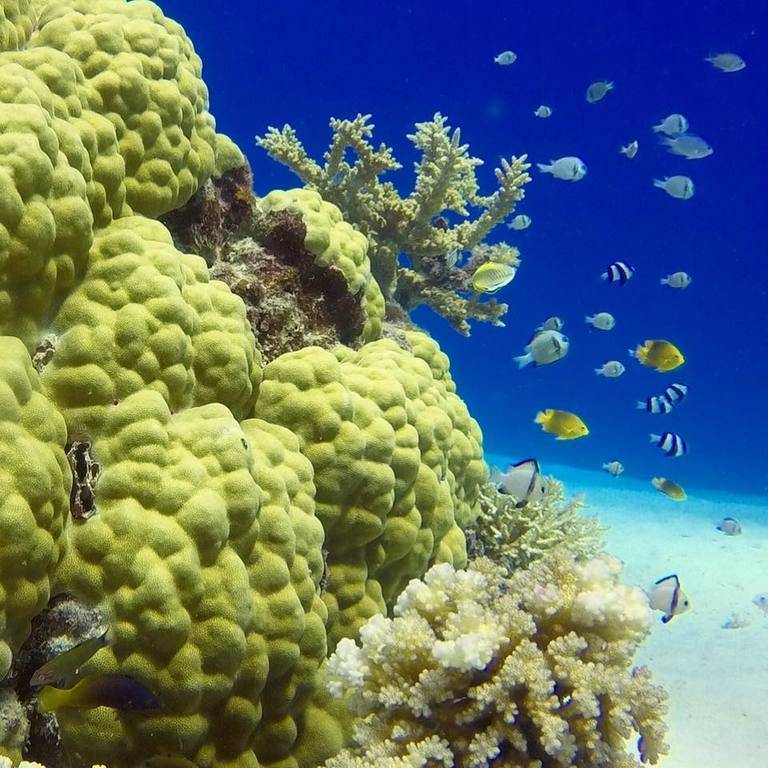 Attractions - Exploring the Islands
Tokoriki Diving is closest to many of the most impressive uninhabited islands and only a short boat ride from Fijian villages and other resorts. It is the perfect base to enjoy and explore a wide variety of excursions below and above the warm waters of the South Pacific.
Yanuya Island Vilage Tour
Yanuya Village is home to around 500 people, including some of the Tokoriki Diving staff. The guided visit is a wonderful opportunity to experience the South Pacific Island life. You will be welcomed by the village elders, where you have to present a gift or sevu-sevu out of respect to the chief. Afterwards, you'll wander down to the beach where you'll see pottery ladies at work on traditional handmade pots - a Yanuya speciality.
The highlight of the Village Tour is a visit to Yanuya's busy junior school. The school's Headmaster is more than happy to answer any questions you may have.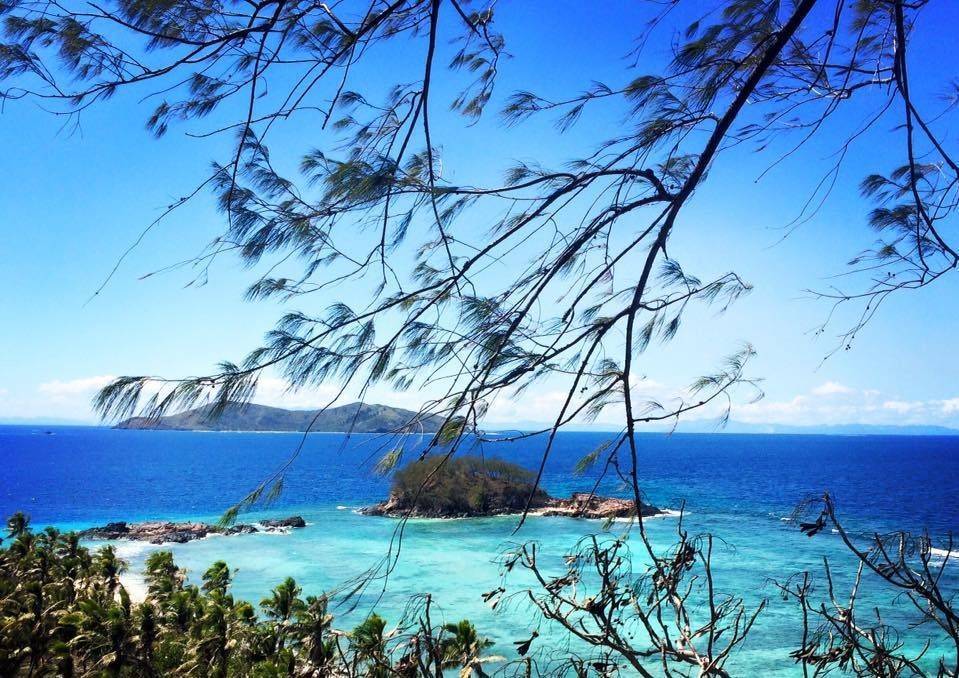 Champagne Island Hopping to Cloud9
You cruise the sheltered water of the spectacular Mamanuca Archipelago. Before arriving at Cloud9, you have the opportunity to visit a sand bar and go snorkeling. Spend the rest of your afternoon chilling out, listening to cool sounds and soaking up the stunning scenery at Fiji's famous floating bar and restaurant, situated on the Malolo Barrier Reef.
Fishing Trips
Tokoriki Island offers a great acces to areas of lightly fished ocean. With Feisty Reef Fish and Acrobatic Pelagics, great boats and guides, they have the right recipe for fun fishing. Some of the trips they offer are; Sport Fishing, Light Tackle Fishing and Catch and Release.
Snorkel Safari
Resort guests can acces the fringing reef by taking advantage of a daily complimentary snorkel tour, or by kayaking out to the edge of the reef themselves. Join the Tokoriki Diving Team on Tuesdays for a fabulous snorkel safari. Breathtaking corals, Turtle and Reef Shark sightings make this a holiday highlight for many. A Marine Guide is with you in the water to help you point out interesting aquatic life and show you the best spots.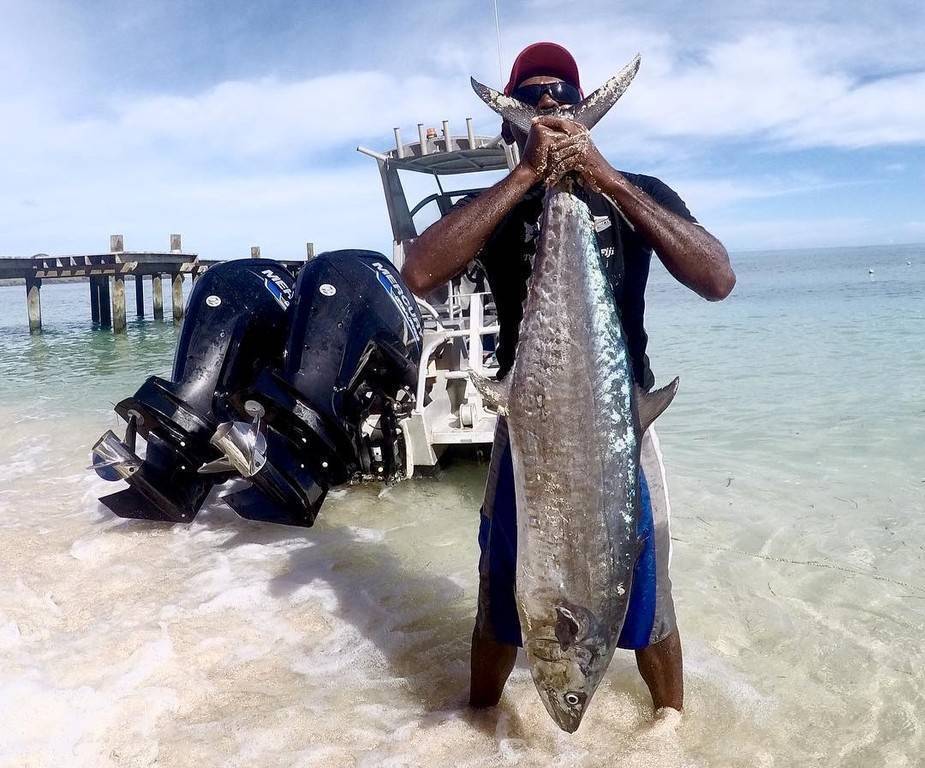 Discover Scuba Diving
A must-do is to experience the wonder of the stunning world class home reef. Easy, calm conditions, Myriad Reef Fish life and vibrant corals. The Tokoriki Dive experienced Instructors are at hand to guide you through every step on this breathtaking experience.
Monuriki 'Cast Away' Tour
Made famous by the Tom Hanks movie, Monuriki is an unhabited island, with a pristine white sandy beach and swaying palm trees. You'll explore the island on foot with your guide who'll tell you about the making of the movie. As you explore the island you'll notice curiously shaped plants and seed pots. You'll also see the Vuturakaraka Tree - or fish poison tree. The beautiful flowers that open at night and have a perfumed sweet scent.