Diving Beqa
Beqa Lagoon Soft Coral Dive
2 Tank Dive - Aqua Trek Beqa

Try diving and explore Fijian ocean creatures with Aqua -Trek! Aqua - Trek diving company offers travelers to visit the most popular diving sites in Fiji.
Some of the most famous diving sites include Caesar's Rocks, pinnacles covered with soft corals and small exotic fishes, Nisici rock, exclusive Blue Ribbon Eel, and Side Sreet with multiple of small pinnacles that have occupied a reef passage and created a feeling of walking between the large buildings. The pinnacles have rick red and purple colors with dense masses of surgeonfish hanging in the current above. Don't forget to check in at the Dive Centre at 8:15 am for 8:30am boarding. The boats returns by approximately 1:30pm.
Dive prices include: divemaster services, boat trip, tanks and weights.
Operates: Sunday, Tuesday, Thursday.
Please Note: Proof of dive certification is required!
Ultimate Shark Encounter
2 Tank Dive - Aqua Trek Beqa

If you're looking to experience swimming with sharks then Aquatrek's Ultimate Shark Encounter is the best Shark dive out there! With the creator, Brandon Paige known as the "Shark Whisperer", he has created this dive not only to have the opportunity to swim with these great giants of the ocean but to also to educate divers to help in the conservation of sharks. Therefore, this experience is known as the World's Number #1 Shark Dive!
You can expect to see 8 different species of sharks; Bull Sharks, Black Tip Reef Sharks, Lemon Sharks, White Tip Reef Sharks, Nurse Sharks, Silvertip Sharks, Grey Reef Sharks and hundreds of different fish species. And if that isn't enough you may be lucky to come across some 16+ ft. Tiger Sharks that do come by regularly.
They take divers down 25 metres/ 80ft through the crystal-clear waters to the landing, see sharks and many other fish circling below. The landing is situated on the reefs edge, you will not be in a cage but on the perimeter of the Arena. This is where the feeding frenzy begins, get ready to witness this jaw dropping experience up close. The main attraction being the huge Bull Sharks as they move purposefully opening their enormous jaws to take a bite from the feeder. The first dive lasts around 50 minutes, then you have a long break at the surface before heading down again.
The second dive is always so exciting for the tide has changed, the chum trail has been lingering in the water for some time now…so the question remains, what will be waiting to feast in the clear waters below? If you'd like to find out book a ticket for The Ultimate Shark Experience now for this unforgettable trip!
Please note: proof of dive certification required!
Dive prices include divemaster services, boat trip, tanks, weights and tax.
Operates: Monday, Wednesday Friday, Saturday.
Check in at the Dive Centre at 8:15am for 8:30am boarding.
The boats returns by approximately 1:30pm.
Beqa Lagoon
Beqa Lagoon is known as the " Meca of Pacific Ocean". This is one of the world's largest barrier reefs where divers can escape to the marine wonderland. Beqa Lagoon is located in the South of main Fiji Island. The best place for beginners and less experience divers to explore the beauty of Beqa Lagoon. There are many great places to dive in the heart of Fiji.
There are seven dive sites in the Beqa Lagoon including: Caesar's Rock, Carpet Cove, E.T, FantaSea, Seven Sisters, The Pinnacle and Three Nuns. Travelers can dive in this lagoon all year round, however, conditions may vary. The best visibility is likely to be between July and September. The diving companies and resorts operating in Beqa Lagoon are: Beqa Adventure Divers, South Pacific Adventure Divers, Lalati Resort & Spa, Beqa Lagoon Resort, Aqua Trek Beqa. Book your diving trip in Beqa Lagoon here.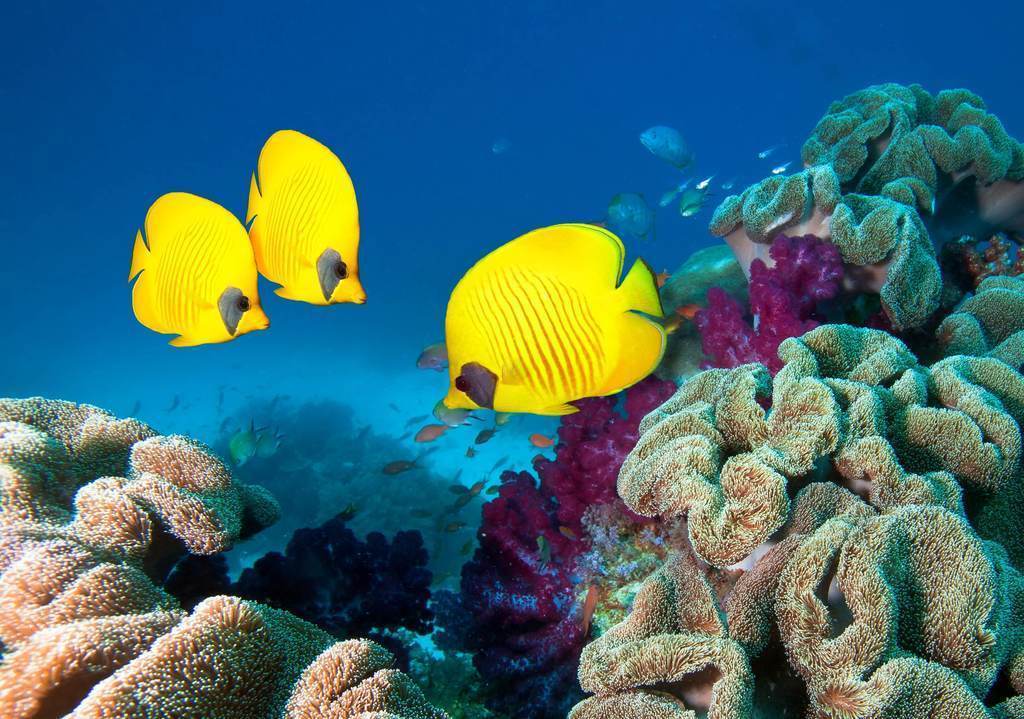 Beqa - Shark Dive
Divers in Beqa have an opportunity to see eight different shark species like: blacktip reef sharks, whitetip reef sharks, grey reef sharks, silvertip sharks, tawny nurse sharks, sicklefin lemon sharks, bull sharks and sometimes even tiger sharks can be seen. For this reason Bega is well known diving spot in the world.The reef passage near Beqa is called Shark reef that recently became reserve.
The reef around Bega Island has a colorful coral which became a home place for various fish species. In addition, the divers have an opportunity to explore fishing vessel that sunk in late 1990's. The vessel is covered by colorful corals and attracts many divers who want to see the beauty of the corals. Travellers who want to experience the shark dive need to contact the Beqa Adventure Divers who are the shark diving specialist. Book your next diving trip with Sharks!