Is Fiji Safe?
Fiji has remained relatively untouched by Covid-19 and cases are extremely limited, though strict preventative measures remain in place to combat the virus. We will be posting regular updates to this page to keep you informed of the situation in Fiji. As soon as travel is allowed again, you'll see it here first!
You can follow our Facebook page @Fijibookings.com to get notified quicker and stay up to date with all the latest developments.
Last updated: 20/01/2021
Cases overview in Fiji
Confirmed: 55
Recovered: 53
Deaths: 2
New cases (14 days): 0
Corona virus Fiji
The government and law enforcement, assisted by the military, is maintaining a national curfew from 11:00PM to 4:00AM. Only Fijian citizens and residents are permitted to enter Fiji at this time.
Travel restrictions and measures are in place:

Fiji Airways will operate repatriation flights between Nadi and Brisbane, and from Nadi to Sydney in November 2020.
Travelers must present airline check-in staff with a negative RT-PCR COVID-19 test taken not more than 72 hours prior to departure.
If you're a returning Fijian citizen or Fiji resident, and regardless of whether you arrive by air or sea, you must download the careFIJI App to enter the country.
Anyone entering Fiji is required to quarantine for 14 days in a designated location.
As of 16 March 2020, cruise ships cannot enter Fiji.
Health screenings are in place for all travellers to detect illness.

All citizens and visitors in Fiji are asked to respect the following measures:

Social distancing is being encouraged, and even enforced in the lockdown zones
The Fijian government is asking all Fijians to be responsible citizens and download the careFIJI app to help contact tracing.
Gathering of ore than 100 people are banned
Medical staff can isolate any suspected cases
The Fijian Ministry of health enhance simple hygiene measures such as coughing or sneezing into the crook of their arm or into a paper handkerchief, washing their hands 20+secs with soap or using alcohol-based hand cleaning product

Bula Bubble
Fiji is planning to create a travel bubble with Australia and New Zealand as the country relies heavily on the tourism industry. Fiji Airway and the national tourism body would be the government's primary partners for this project. If successful, the government also hopes to open a Pacific pathways program to visitors from Tuvalu, Kiribati, and Tonga, with possible inclusions of Samoa, the Solomon Islands and Vanuatu. Feel free to check our blog on the subject.
What can we do to help Fiji?
The Fijian Government started the "Love Our Locals" campaign to boost bookings and keep Fijian at work during these difficult times. The Minister for Commerce, Trade, Tourism and Transport highlighted:
"Love Our Locals conveys a spirit of community solidarity. Tourism employs thousands of people across our nation, both directly and indirectly, and we encourage everyone to show their support by booking a tour, grabbing a coffee with friends, or exploring other parts of our beautiful country."
Fiji relies on tourism for the majority of its income. Now that the tourism industry has almost entirely collapsed in the face of Covid-19, the islands are suffering from an immense economic downturn, putting many people out of work and under incredible strain. A way to help the locals is to consider rescheduling your travel plans instead of cancelling bookings. If you have plans to visit Fiji next year, in 2021, please book as far in advance as possible to stimulate the flagging economy.
When it's safe to travel again, consider buying more from street vendors who are likely to have been the worst hit, and if you can permit it - explore more of the 300+ islands of Fiji than you may have previously considered. You can learn more about Fiji's islands to help plan your trip on our dedicated Travel Tips pages.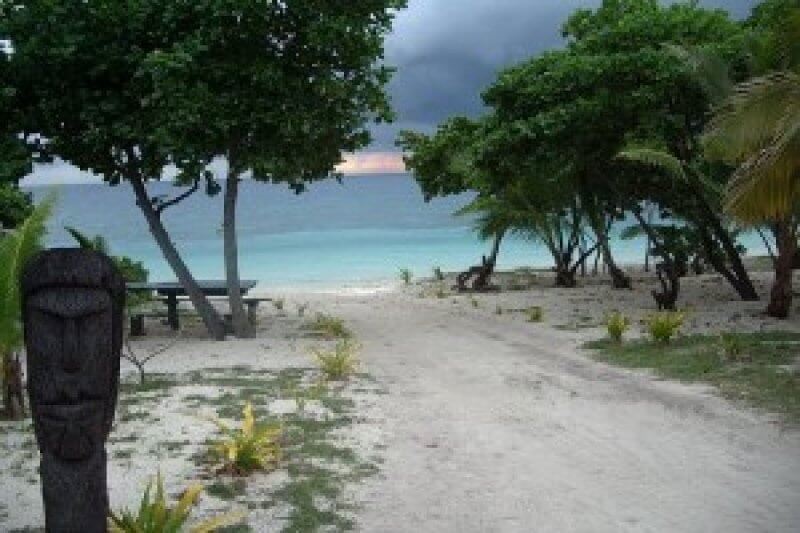 Ferry services to Yasawa and Mamanuca during Coronavirus pandemic
Currently all regular services to and from the islands are suspended.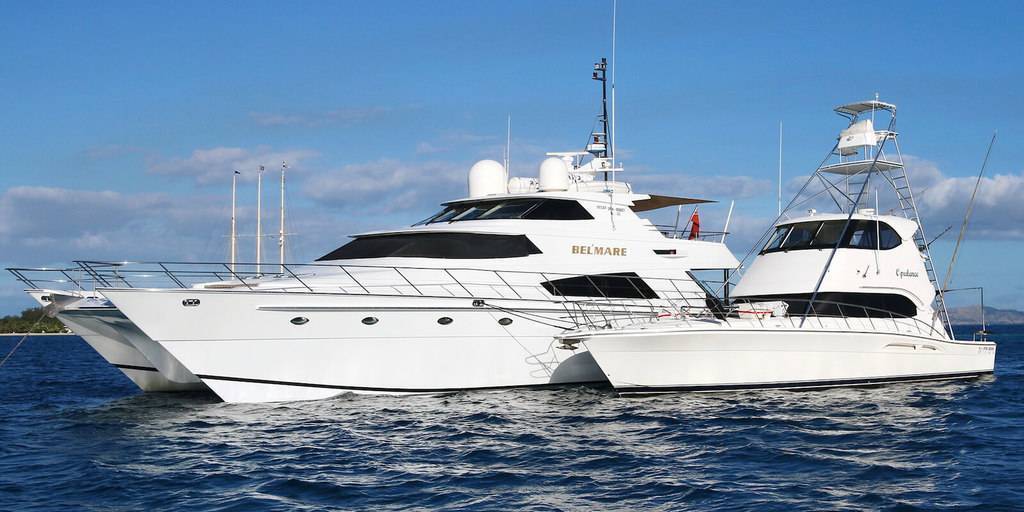 Contact information
If you had a fast boat booking for travel in the next few months or for other destination-related questions, feel free to contact us directly if you wish to reschedule your trip. We also invite you to consult our Terms and Conditions if you have any questions regarding a cancellation.